- The number of open workshop seats will be limited due to current government restrictions -

If you would prefer to get the information 1:1 click here for an appointment
Attention Rotator​ Cuff Pain​ Sufferers! Free Rotator​ Cuff​ Workshop
"New​ Rotator​ Cuff​ Workshop​ Reveals​ How​ to​ Get​ Back​ to​ Normal​ Without​ Medications, Injections​ and​ Surgery..."
Thursday, Apr 02nd
6:30 PM
7811 Oak Ridge Hwy, Ste 3 Knoxville, TN 37931
Enter Your Info Below To Register For The Workshop

We value your privacy and would never spam you
Go​ to​ the​ Rotator​ Cuff​ ​ Workshop​ and​ Learn:
1

The​ Single​ Worst​ Position​ to​ Sleep​ ​ in​ That​ Causes​ BIG​ Problems​ in​ the​ Shoulder​ and Rotator​ Cuff...

2

The​ #1​ Biggest​ Mistake​ People​ Suffering​ with​ Shoulder​ Pain​ Make​ Which​ Surprisingly Can​ Lead​ to Rotator​ Cuff​ ​ Surgery...

3

The​ Common​ Causes​ of​ Rotator​ Cuff​ Problems...

4

The​ Top​ 3 Exercises​ for​ the​ Rotator​ Cuff...
Who​ is​ the​ Workshop​ For?
The​ Rotator​ Cuff​ Workshop​ is​ for​ people​ suffering​ with​ shoulder​ pain​ who​ are​ looking​ to​ feel normal​ again​ and​ heal​ naturally​ without​ medications,​ injections​ and​ surgery.
Do​ you​ have​ shoulder​ ​pain​ when​ you:
1

2

3

Reach​ behind​ your​ back?

4

5

Reach​ into​ the​ back​ seat?

6

Do​ work​ around​ the​ house​ or​ yard?

7
Enter Your Info Below To Register For The Workshop

We value your privacy and would never spam you
If​ you​ do​ AND​ you're​ looking​ for​ Natural,​ Non-Invasive​ Treatment,​ then​ Save​ Your​ Spot​ for​ the Rotator​ Cuff​ Workshop​ by​ filling​ in​ your​ name​ and​ information.

***Because​ ​of​ space​ limitations,​ the​ Rotator​ Cuff​ Workshop​ is​ limited​ to​ the​ first​ 20 Registrants...
What Do Others Have To Say About The Rotator Cuff Workshop?
"When I came to Knox Physical Therapy I was having a lot of pain in my shoulder and was not to lift anything without pain. I can now pick up a 12 pack of drinks and get groceries without pain. Love this place they give you one on one care with your therapist. The staff is awesome. I have a great time while I am there we are always laughing and having a great time. Dr.Lee is the best therapist I have had the pleasure to get to know and his staff are great."
Ricky Freeman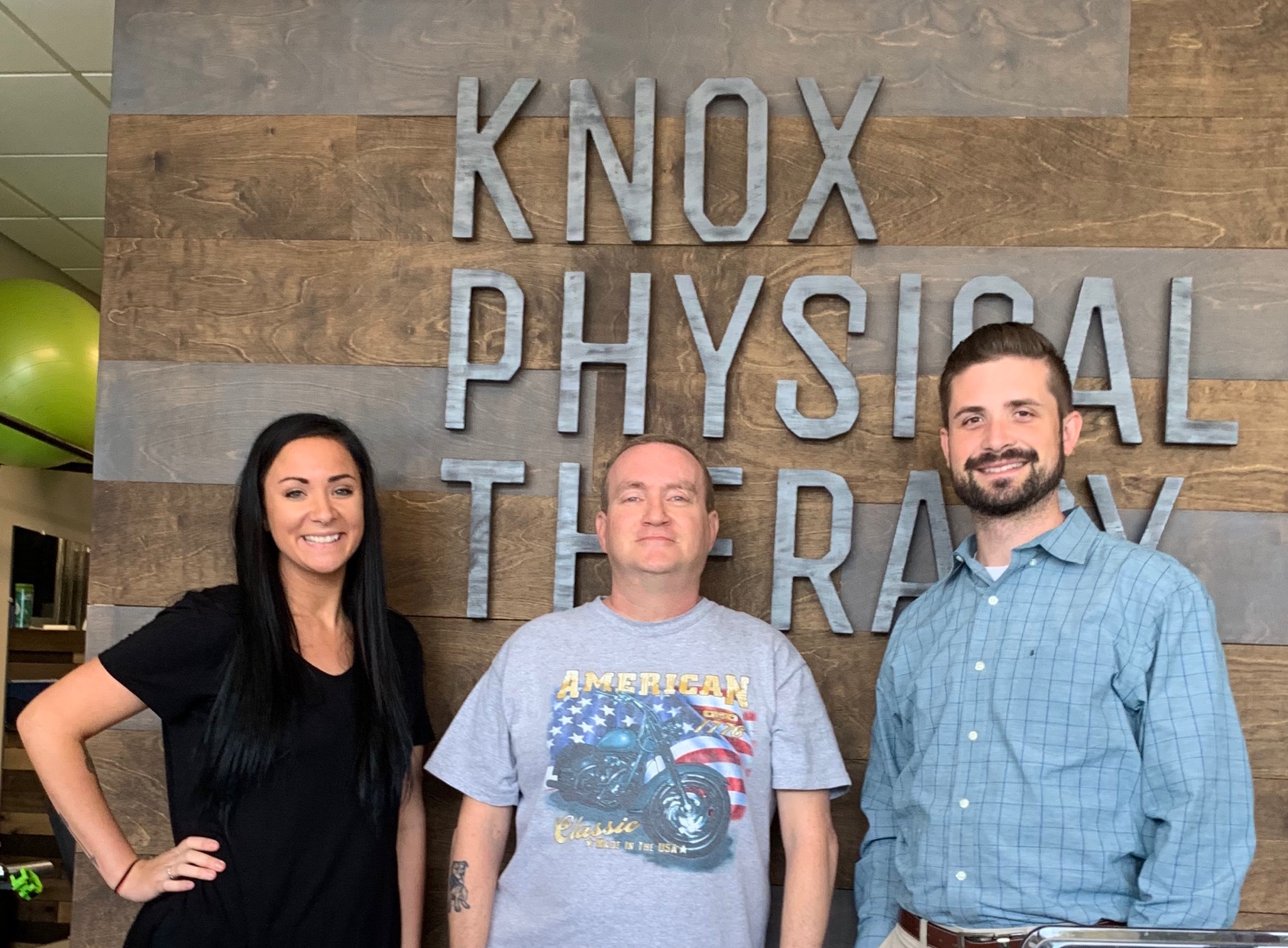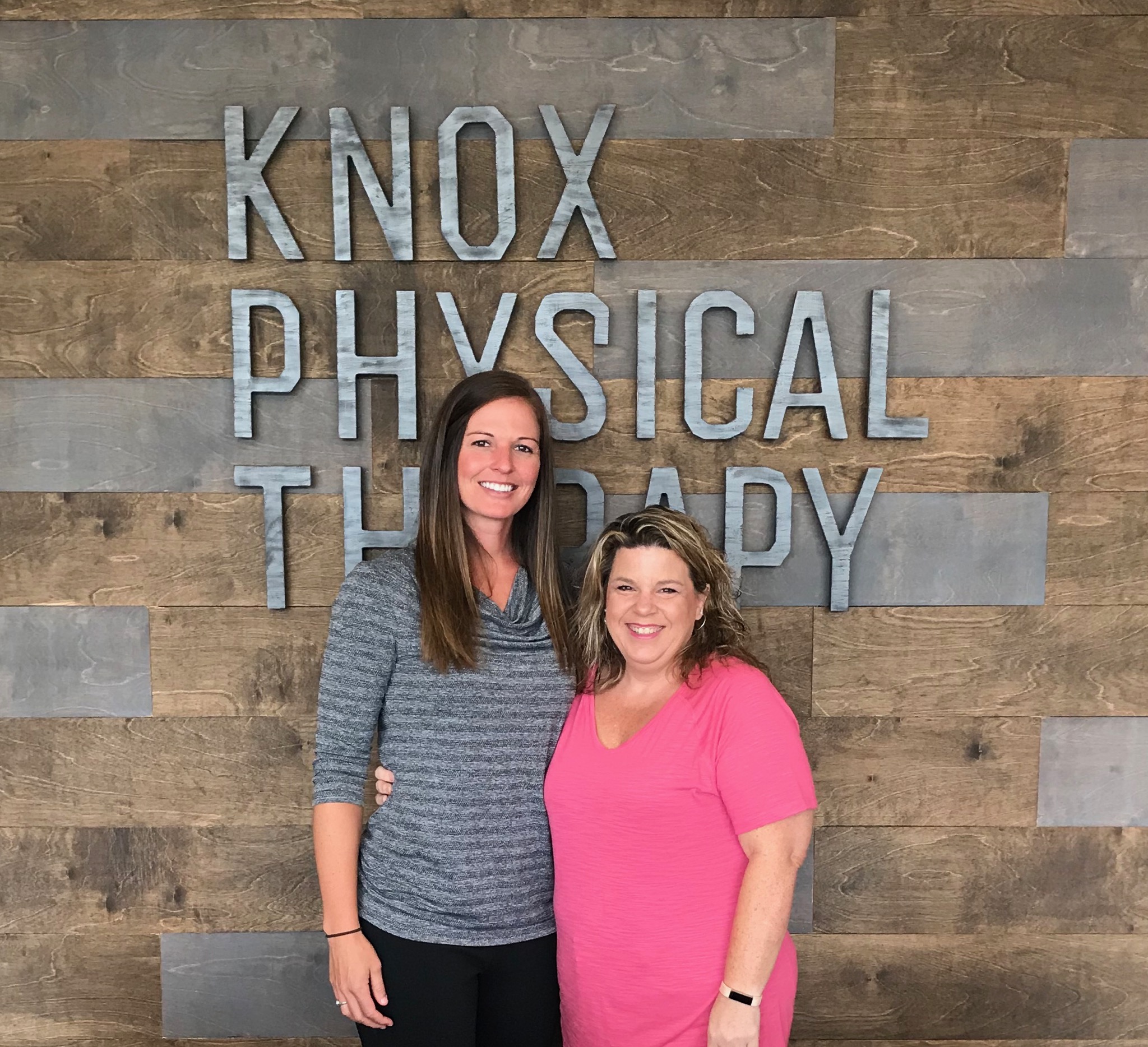 In January 2019 I injured my left shoulder. I was in constant pain for months while waiting on my ortho doc and my insurance to approve my MRI. When I met Dr. Lee, (and Lauren, and Katie) in April my pain was still an 8/10 all the time. My friend referred me to Knox Physical Therapy after her amazing experience here. She always said how friendly the staff was and how easy they are to work with. This couldn't be more true. Frome the first day I felt like they knew me and I wasnt just a number. Dr. Lee took his time with my shoulder evaluation and was very knowledgeable about how to best treat it. He even discovered more issues causing my shoulder pain than the ortho doc originally said. He was confident he could help me and after 4 months of constant pain I had hope for the first time. I started feeling results within a couple weeks. The biggest change for me is when he began dry needling. I soon began having pain free days and can now sleep in my bed again and exercise. I would 100% recommend Knox Physical Therapy for their knowledge, expertise, friendliness, and ease to work with.
Julee Witt
I am very encouraged to go from debilitating shoulder pain and lack of sleep at night to virtually free shoulder movement and full nights of sleep with little or no pain. This was possible within one month under the care of Dr. Lee Easley and his awesome, talented staff. I am also very impressed and pleased with the knowledge, professionalism, compassion, patience, energy and enthusiasm Dr. Lee demonstrates as he performs each relevant procedure. I am a major advocate of the dry needling, an option Dr. Lee offers after his extensive training and background seeking all available methods in his field to help his patients. I look forward to each individual scheduled appointment that also accommodates my full-time job in Oak Ridge. Knowing each session will be challenging but full of laughter, fun, and packed full of helpful facts from his team. I highly recommend Dr. Lee Easley and his staff at Knox PT.
Diane Adkins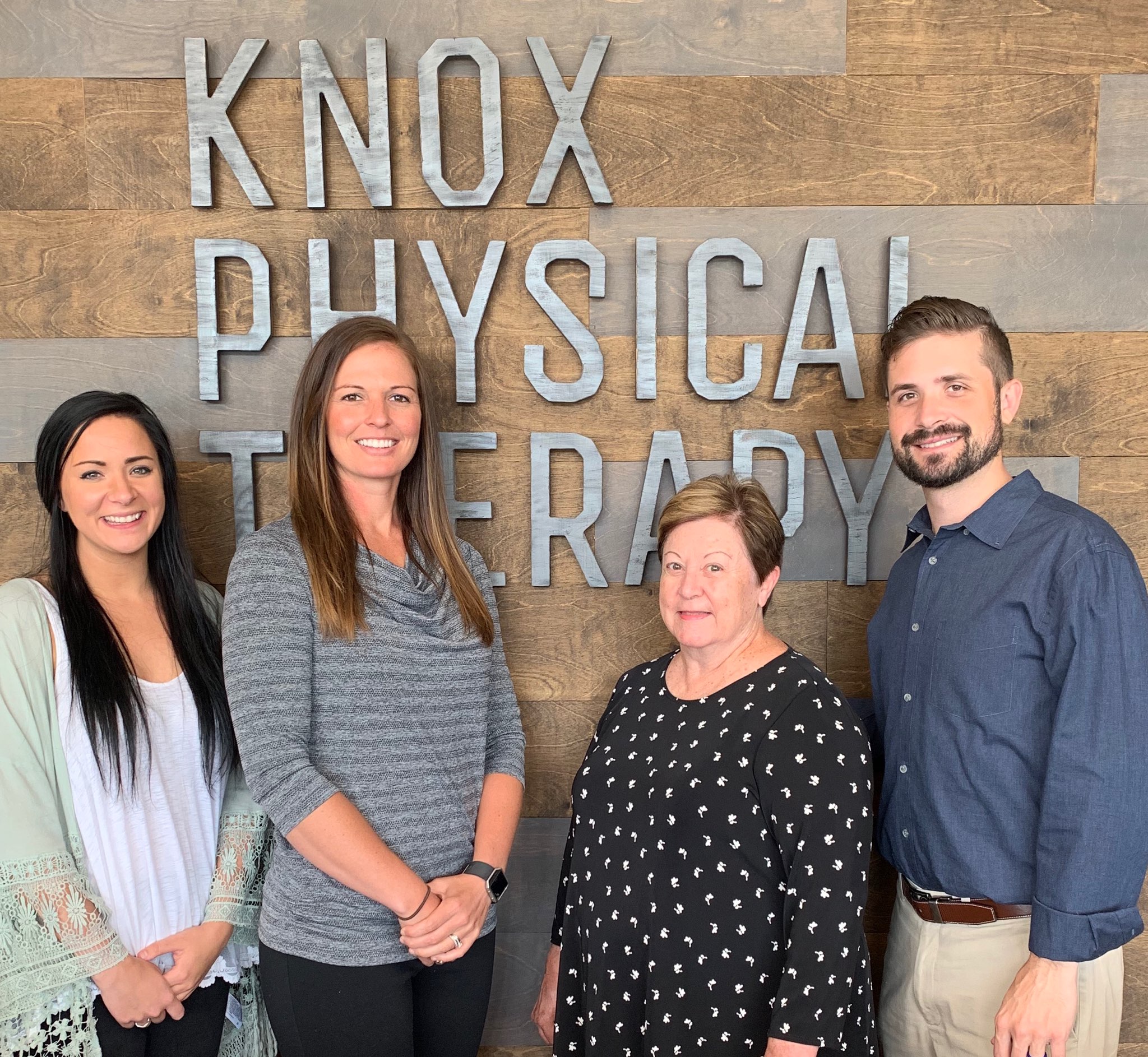 We have limited spots available and space will fill up fast, so register now to avoid missing out.